Jiha composes groundbreaking modern music rooted in traditional Korean instruments like piri, saenghwang, and yanggeum performance.
The music of composer/performer Park Jiha blends classical minimalism and improvised music with traditional Korean instruments like the Piri (double-reed bamboo flute), Saenghwang (bamboo mouth organ), and Yanggeum (hammered dulcimer). Deftly combining the instrumentation and complex expression of traditional Korean music with an array of contemporary forms and sounds, Park Jiha has staked her place in the international music scene over the last few years as the official showcase for The World Music Expo, WOMEX and Classical:NEXT.
Trained in Korean traditional music, Park Jiha started her career by founding the duo 숨[su:m], which had a major impact upon the "new Korean music" scene. Her first solo album, Communion (2018, tak:til/ Glitterbeat Records), pursued more distant sound traditions and an eclectic instrumental palette. Collaborating with musicians from different genres, the project pursues a form of experimental minimalism that rejects ornamentation in favor of a stark clarity and meticulous balance. Pitchfork said of the album, "Jiha's gift is in her ability to skirt dull prettiness in favor of exploiting the edges of her instruments, yet not at the expense of tangible, straightforward melodies." With her second album titled Philos (2019, tak:til/ Glitterbeat Records) Park Jiha has defined an even more immersive sound experience, for a Solo act she performed both in Korea and abroad.
Her new Solo album 'The Gleam' in the vein of Solo works she has done since the release of Philos was released in February 2022 via Glitterbeat, showing an even more mature sound inspired by movements of light throughout the day. A journey on its own already acclaimed by critics.
Upcoming in 2022 is a Live Improvisation recording for the BBC in collaboration with the English Artist, Roy Claire Potter, planned to be released on CAFE OTO's imprint OTOROKU.
박지하는 피리, 생황, 양금 등 한국 전통 악기를 바탕으로 현대적이고 독창적인 음악 세계를 구축해 나가고 있는 연주자이자 작곡가이다.
박지하는 피리, 생황, 양금 등 한국의 전통악기를 기반으로 소리와 공간을 청각적 감각으로 창작 하며 다양한 사운드를 찾아가는 작업을 하고있다.
2008년 부터 2016년까지 그룹 숨[suːm]의 리더이자 프로듀서로 활동하며 음악적 경험을 축적 하였고, 2016년 11월 정규 1집 음반 '커뮤니언 Communion'을 발표하며 솔로 활동을 시작하였다.
이듬해 2017년 세계 최대 규모 월드뮤직마켓인 '워멕스 WOMEX'와 '클래시컬넥스트 Classical:NEXT'의 공식 쇼케이스 프로그램으로 동시 선정되며 국내뿐 아니라 세계 음악 시장 관계자들에게 큰 주목을 받았다. 
2020년 영국 런던의 바비칸센터 현대음악 프로그램 아티스트로 초청, 독일 '몬하임 트리엔날레 Monheim Triennale', 미국 국무부 주최 음악 프로그램 'One Beat' 펠로우, '레드불뮤직 아카데미 RBMA(Red Bull Music Academy)', 'LOEWE' 등의 국제적인 음악 행사에 아티스트로도 초대 되었다.
국내에서 먼저 발표되었던 1집 음반 '커뮤니언[Communion, 2018]' 과 2집 음반 '필로스[Philos, 2019]' 는 독일의 음반사 글리터비트 레코즈 Glitterbeat Records를 통해 전세계적으로 재발매되었다.
박지하의 음악은 국내 음악계 뿐만아니라, 영국의 BBC, 가디언 The Guardian, 미국 피치포크 Pitchfork 등 여러 음악 매체에서 호평을 받으며, 자신만의 독창적인 음악세계를 만들어 가고 있다는 평가를 받고있다.
2022년 2월 글리터비트 레코즈를 통해 하루 동안의 빛의 움직임을 담은 3집 음반 [The Gleam]을 공개하였고, 평단으로 부터 찬사를 받으며 국내외에서 활발한 활동을 이어가고 있다.
또한 런던의 BBC 마이다베일 스튜디오에서 영국의 작가이자 퍼포머인 로이 클레어 포터 Roy Claire Potter와 함께한 라이브 레코딩 [To Call Out Into the Night]이 런던의 실험음악 공간인 CafeOTO의 레이블 OTOROKU를 통해 오는 4월 발표될 예정이다.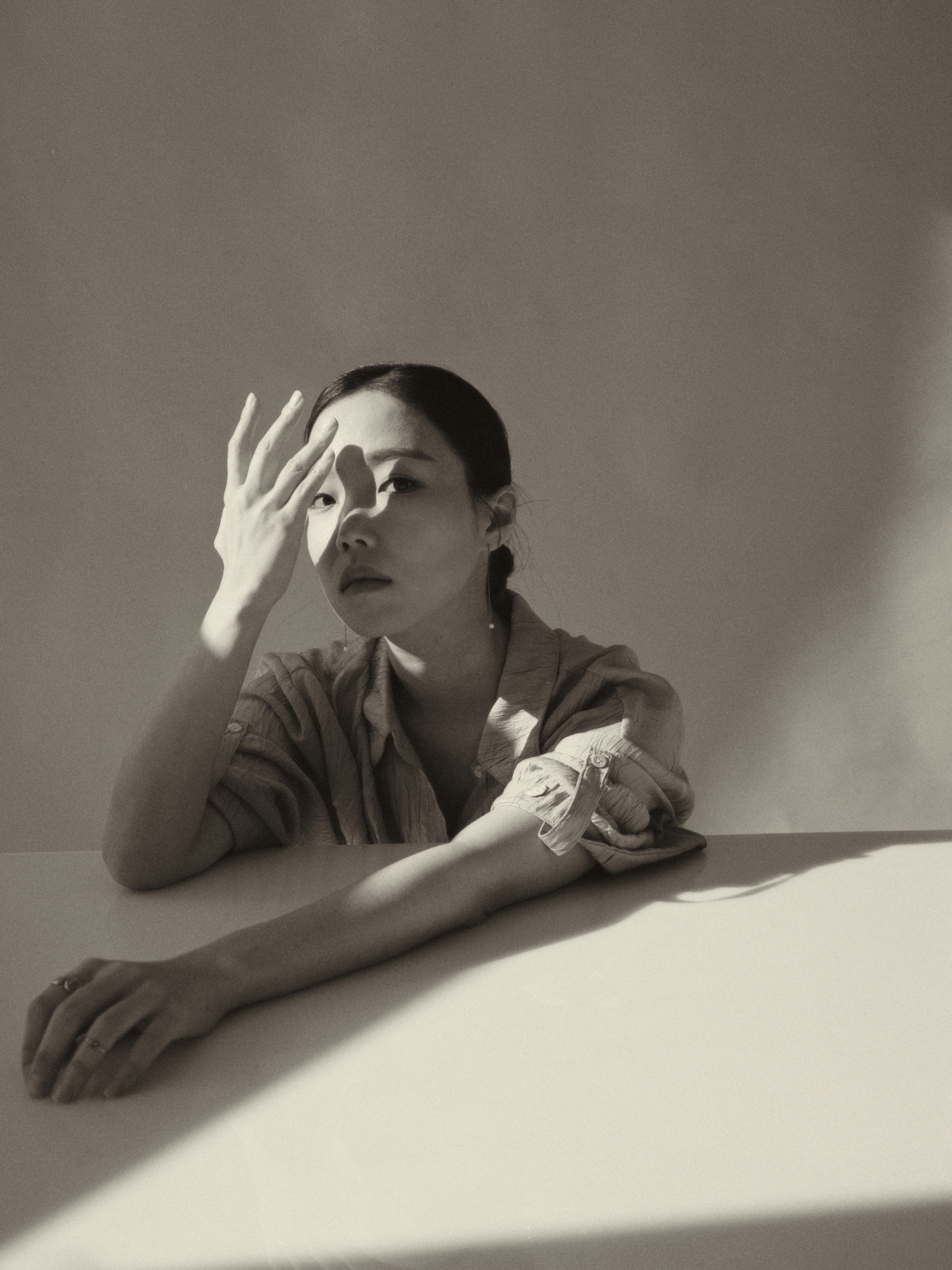 Photograph: Marcin T. Jozefiak